Direct Mail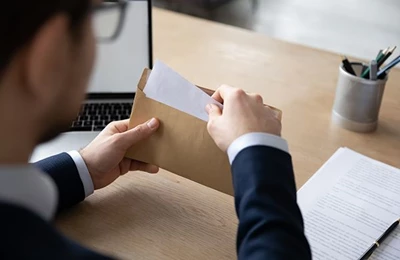 Increase the success of your campaign with a complete range of direct mailing services
Research by Canada Post confirms that direct mail delivers many benefits for small and mid-sized businesses. They found that direct mail marketing campaigns convey emotionally charged messages, making consumers more susceptible to recall a brand.
Canada Post also reported that direct mail advertising significantly helps brands get noticed. Your prospects and customers are far more likely to open, read, and enjoy pieces of direct mail you send than other forms of digital advertising. Creative direct marketing campaigns have a sticking factor and direct mail can improve your results when combined with a multi-channel strategy. Research shows that consumers keep their correspondence, and will even share it with others. When used correctly, direct mail communications will deliver a clear call-to-action that will resonate, motivate and prompt people to make a purchase or visit a location.
To reap the many benefits of direct mail marketing, it pays to work with one of the best direct mail companies in Canada. Rely on a partner like KKP; we're experienced in direct mail best practices and campaigns.
If you are ready to launch your direct mail campaign, our team can help you:
Clean your customer database to remove duplicate names and undeliverable addresses to extend the reach of your direct mail budget.
Acquire lists of prospective customers to introduce your product or service offerings.
Geographically target a residential or commercial area with postal codes.
Design marketing collateral that will create an impression with your audience
Incorporate variable data printing to create a more personalized campaign.
Make recommendations for custom die-cuts or dimensional mailers you can send to high-value prospects.
With KKP, one call does it all. Look to us for expert and affordable assistance with every facet of your direct mail marketing campaign..
Together we can develop eye-catching designs, compelling copy to highlight your offers and a strategy to reach your goals. Partner with KKP, your one-stop direct mailing company that you can count on for printing, addressing, stuffing, sorting, design and so much more. Contact us today to get started.
Check out our most recent articles about direct mail: